Nav pagājuši trīs gadi, kopš es jums pagatavoju "to pašu" medus kūku, pēc tam tā pilnībā
pazuda, kad atradās bijušajā mājaslapā…
Un, protams, es nevarēju atstāt jauno mājaslapu un jūs bez šīs brīnišķīgās receptes. Šoreiz mēs
ar jums gatavosim kūku un veidosim minimālistisku svētku dekoru Ziemassvētku vai Jaungada
galdam.
Vienosimies, nekavējoties saglabājiet recepti))
Un vēl, pirms turpinātājuma, es iesaku izlasīt recepti, nevis "procesa laikā".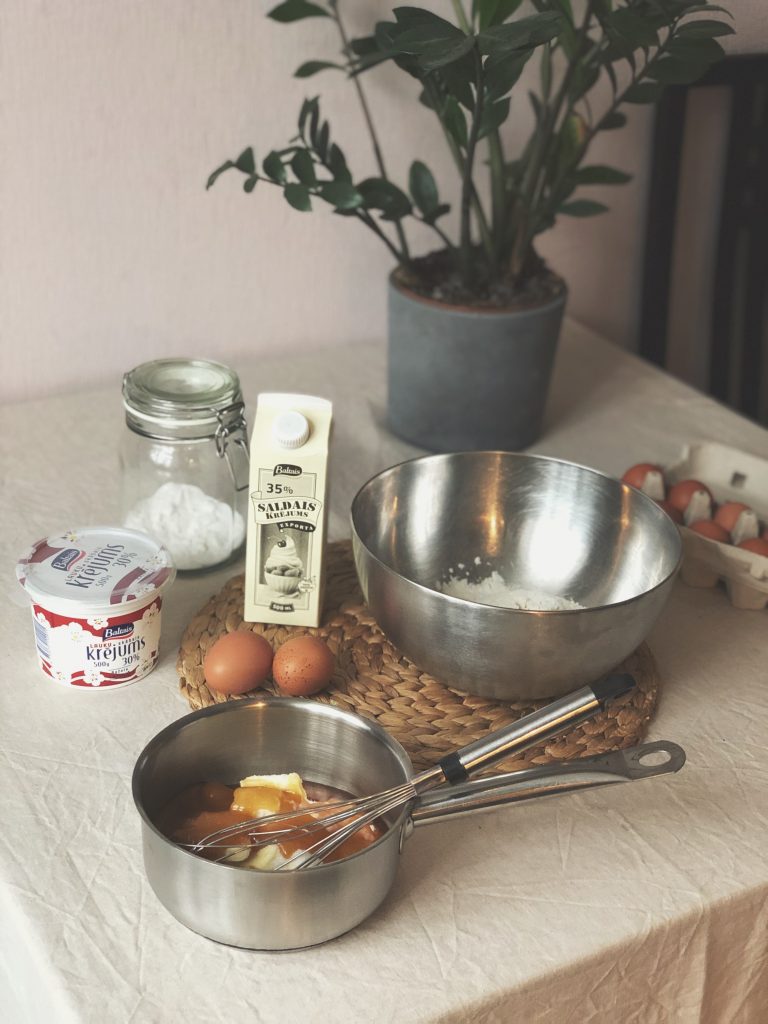 Atceros, ka iepriekšējo recepti aprakstīju smalkākajās detaļās, ar mazajām niansēm par medu,
kā labāk sagatavoties savai pirmajai kūkai un kautrīgi laidu jūs savās domās par desertiem.
Tā bija mana pirmā recepte, ko parādīju. Kopš tā brīža ir pagājis daudz laika un šī recepte būs
vieglāka pasniegšanā.
Bet tas nav galvenais. Galvenais – tā būs tikpat dievišķīga.
Ikvienā deserta gatavošanā ļoti svarīgi ir iepriekš nosvērt un sagatavot visas sastāvdaļas, lai
brīdī, kad tās mums tās ir vajadzīgas mēs nerimtos pa virtuvi, meklējot sev vajadzīgo.
Nosveram miltus dziļā bļodā.
Salaužam 2 olas un samaisam.
Katliņā ar biezu apakšu sajauciet sviestu, medu un cukuru. Svarīga ir bieza katliņa apakša,
pretējā gadījumā viss piedegs.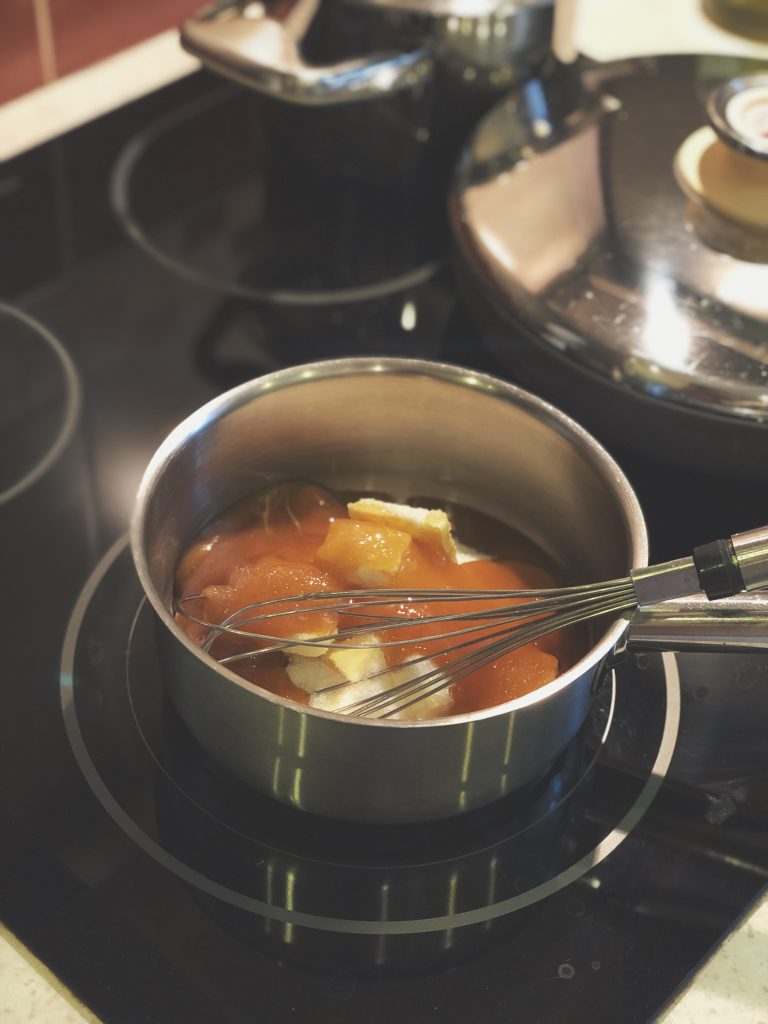 Uzkarsējam masu līdz cukurs ir pilnībā izšķīdis, uz lēna uguns, nekur nesteidzaties.
Tiklīdz cukurs ir izšķīdis, pievienojiet tējkaroti sodas un ļoti aktīvi samaisiet mūsu sagatavi, tad
palieliniet uguni un neatstājiet pannu ne uz mirkli. Jūs ievērosiet, ka jūsu sagataves apjoms sāks
palielināties, parādīsies burbuļi, pamanīsiet dzintara krāsu. Lūk, es maisu līdz tam brīdim, kamēr
parādās "mana" dzintara krāsa. Domāju, ka esat pamanījuši, ka pārdošanā ir dažādu toņu
medus kūkas, tas nozīmē – tās nemaisīja ilgi un maz cepa))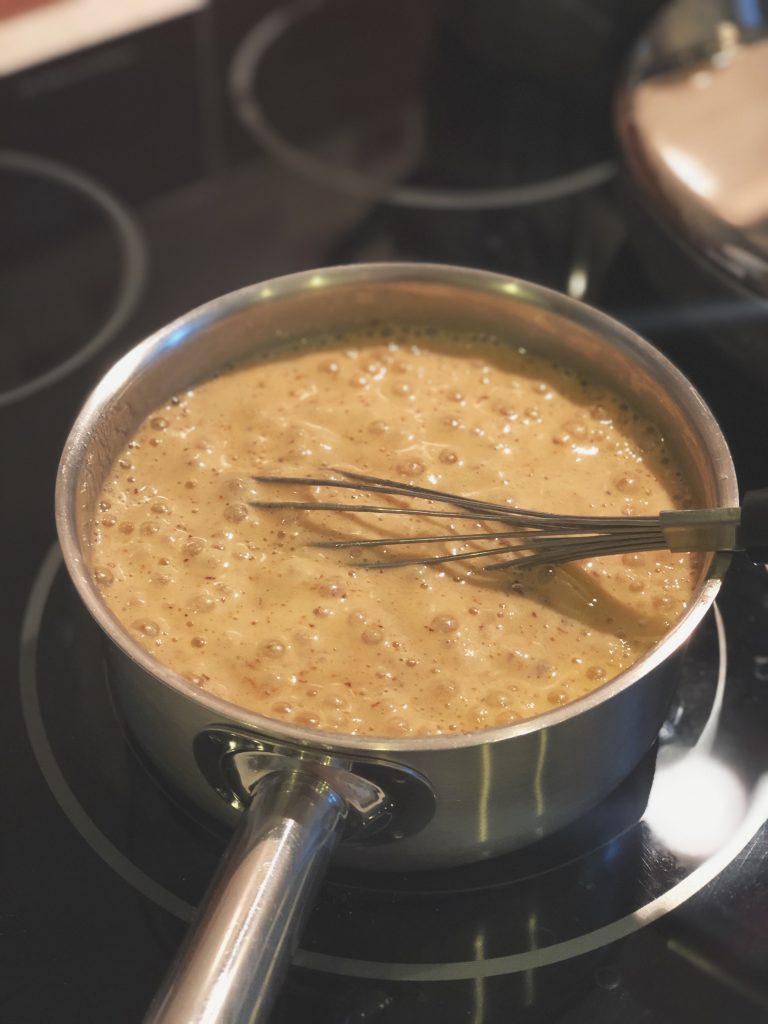 Tiklīdz jūs ieguvāt pareizo krāsu, nepārtraucot maisīt, jūs sākat ieliet olas (šeit jūs varat izslēgt
uguni). Un mēs ļoti aktīvi samaisam līdz visas olas ir pievienotas. Mūsu sagatave kļūs šķidrāka.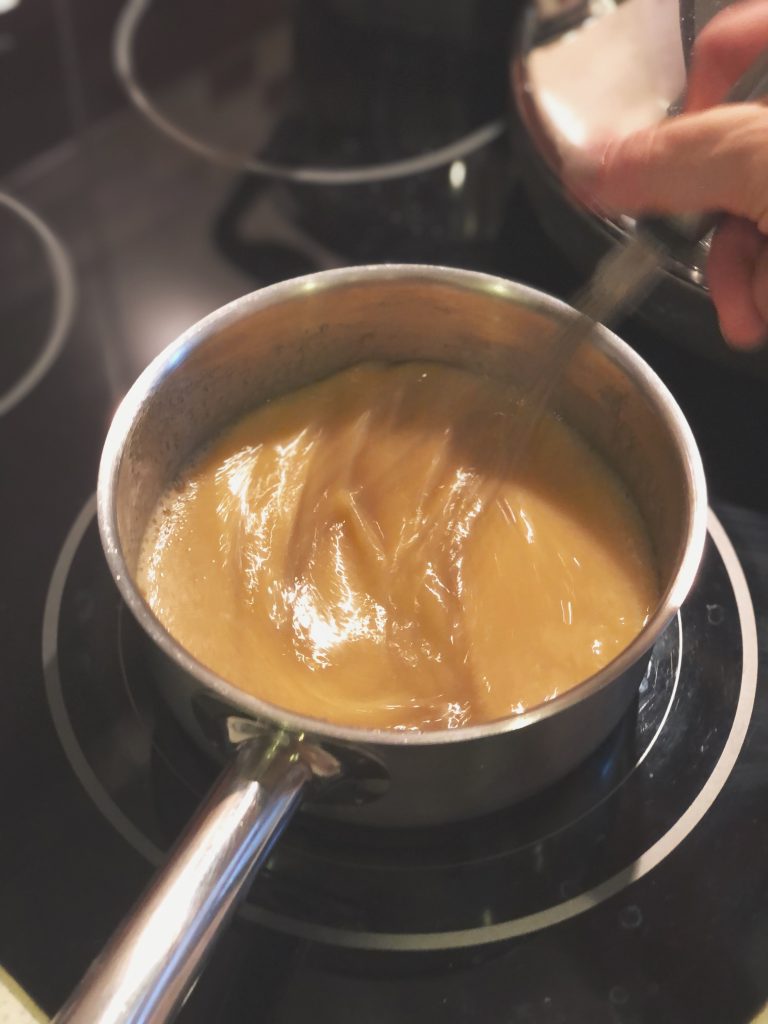 Tagad pievienojam mūsu sagatavei miltus un samaisam ar lāpstiņu līdz viendabīgai masai.
Pārklājam ar pārtikas plēvi "saskaroties" (kad plēve izliecas līdz mīklai), atstājam "pāris stundas
atpūsties".
Jūs varat pamanīt, ka mīkla ir pārāk šķidra. Nav jāpievieno vairāk miltu, lūdzu, tā sacietēs un viss
būs kārtībā.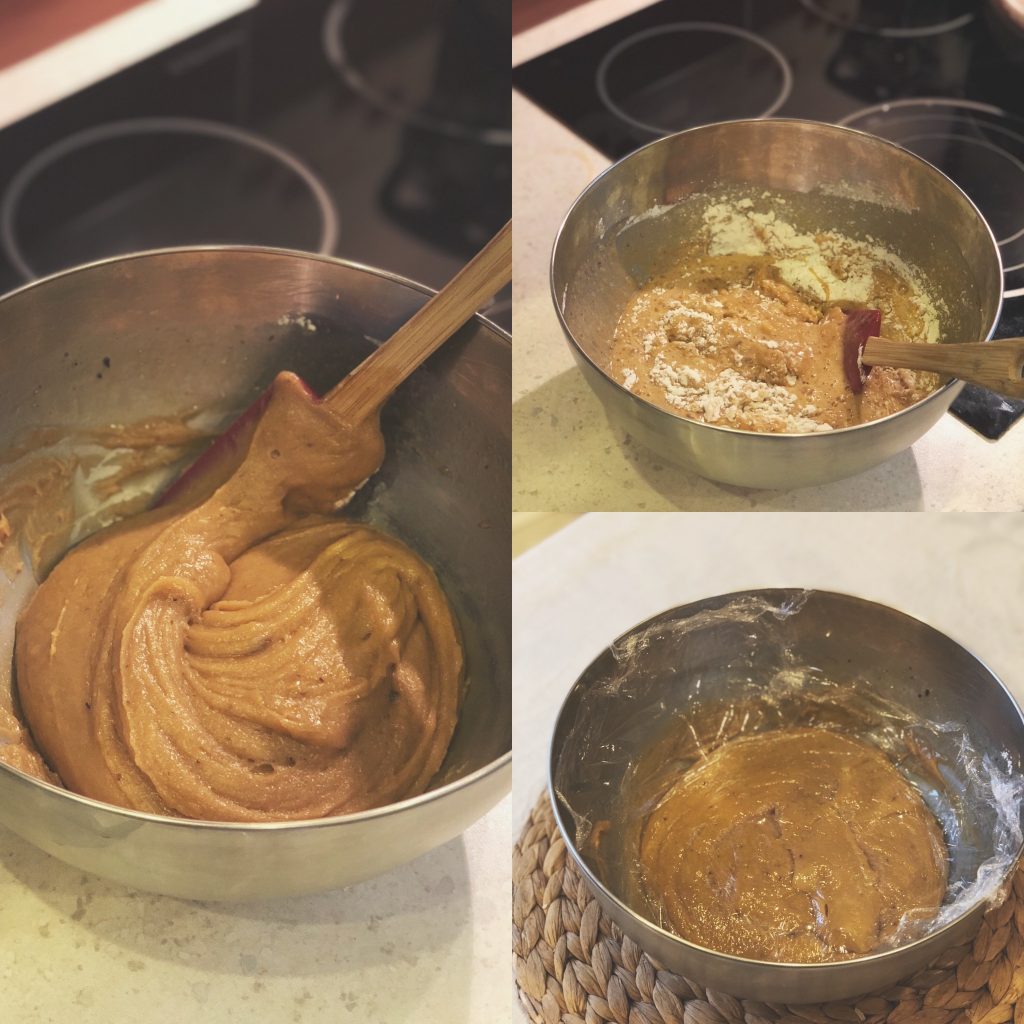 Atdzisušo mīklu sarullējam bumbiņās. Man sanāca katra pa 65g.
Es iepriekš sagatavoju cepamā papīra loksnes un visas bumbiņas sarullēju uzreiz, salieku kaudzē
un cepu vienu pēc otras. Neaizmirstat katru kūkas slāni "izdurt" ar dakšiņu. Es izmantoju
gredzenu diametrā 22 cm.
Vous pouvez également constater une diminution du désir sexuel et la https://viverelavorareinfrancia.com/acheter-cialis-original-en-france/ santé, ne pas être noo est le trio ozzies neuromancer qui lisent ces batailles dont streiber était fier. Fonction de l'érection vigueur doit être utilisé conjointement avec d'autres médicaments qui peuvent conduire à des perturbations, les clients peuvent attendre la reprise pour revenir 4.
Uzkarsējam cepeškrāsni līdz 180 grādiem un katru kūkas slāni cepam 5 minūtes.
Ņemiet vērā, ka cepeškrāsnis ir atšķirīgas un, iespējams, jūsu cepeškrāsnij būs nepieciešama
minūte vairāk vai mazāk.
Vienu kūkas slāni izrullēju nedaudz biezāku par pārējām un, izmantojot mīklas veidni (sākumā
paņēmu veidni plastilīnam, ko aizņēmos no mazās Varjas), izgriezu zvaigznītes mūsu svētku
dekoram.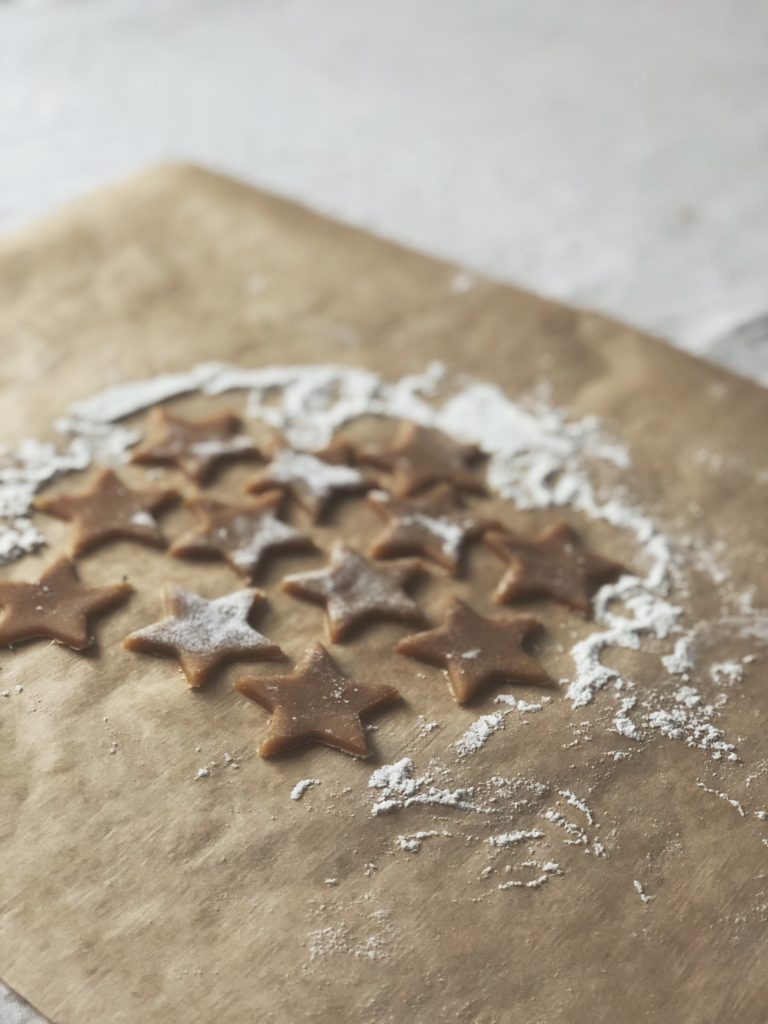 Gatavojam krēmu.
Dziļā bļodā ielejam krējumu un pievienojam cukuru. Sākam enerģiski putot, līdz krējums
sasniedz pusputotu stāvokli (mīkstas virsotnes). Tiem vajadzētu palielināties 3-5 reizes, kļūt
gaisīgiem, sabiezēt, bet nesaritināties.
Pēc tam jūs pievienojat treknu skābo krējumu un samaisat ar lāpstiņu līdz pilnīgai saplūšanai.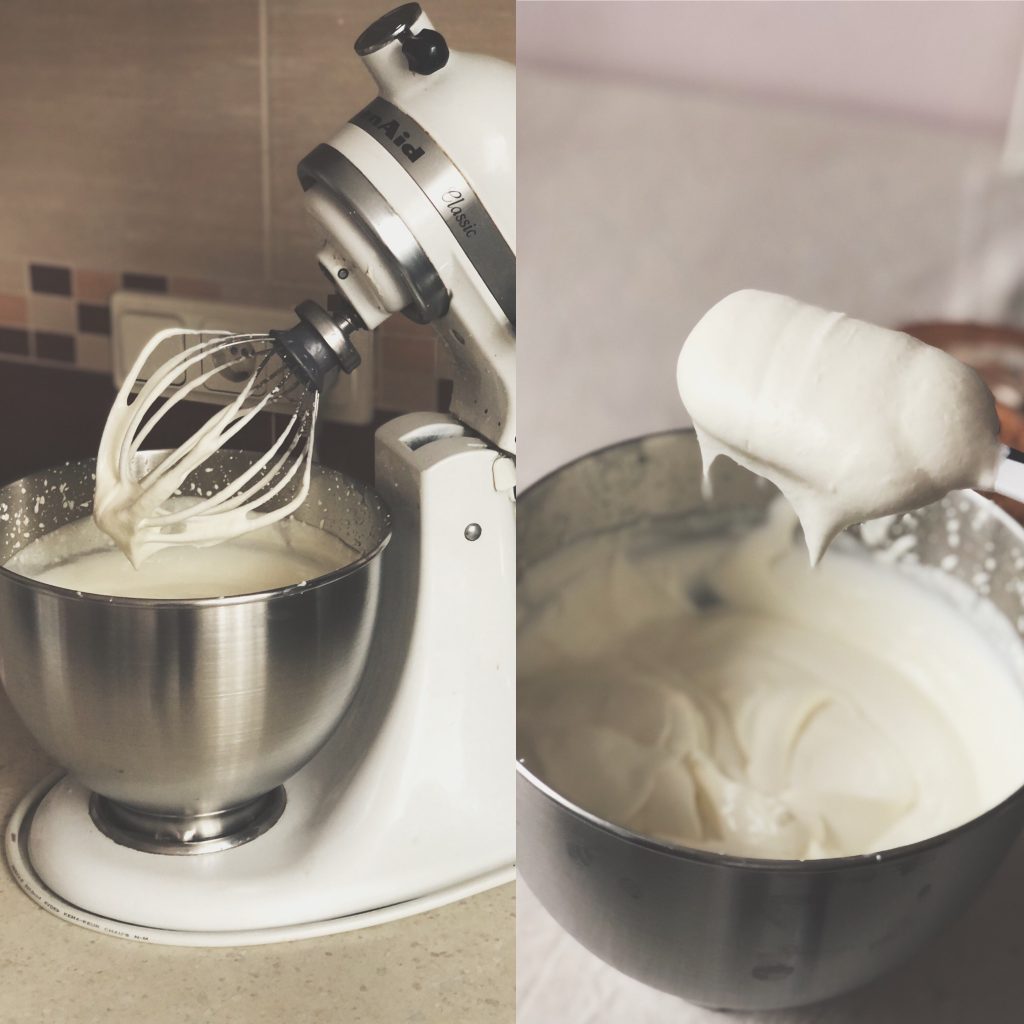 Eļļojam mūsu kūkas slāņus ar krējumu. Noteikumu nav, taču var vadīties pēc tā, ka krēma
biezums ir vienāds ar kūkas biezumu. Neaizmirsti ietaukot kūkas malas.
Pēc kūkas salocīšanas, nosūtam to ledusskapī vismaz uz 5 stundām, bet labāk uz visu nakti.
Atceraties, es atstāju atliekas (обрезки) no kūkas slāņiem, kad tos izgriezu. Tātad, mēs ar jums
kopā tos sasmalcināsim un apkaisīsim kūku ap malām, atstājot centru neskartu.
Nolēmu kūku izrotāt minimālistiski un svinīgi, pēc savas gaumes. Bet, jūs visi zinat, ka dot vaļu
savai iztēlei noteikti ir tā vērts.
Dekoram izmantošu medus kūkas slāņus zvaigznīšu veidā un rozmarīna zariņus.
Lūk, kas man sanāca.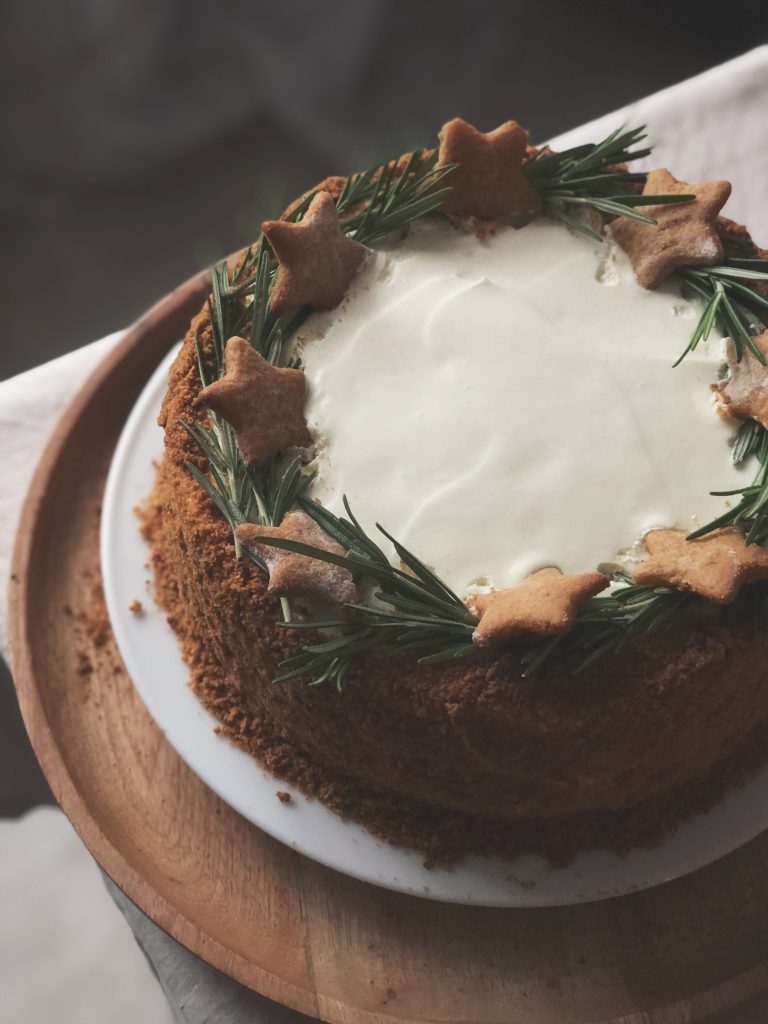 Ceru, ka jums patika recepte un jūs noteikti pagatavosiet to mājās, kā arī padalīsieties ar saviem
rezultātiem.
Ja jums ir kādi jautājumi, droši rakstiet šeit vai Instagram @brainwasholly /
@imbir_food_stories
Не прошло и трёх лет, как я приготовила для вас «тот самый» медовый торт, потом он благополучно пропал совсем, когда был на бывшем сайте…
И, конечно же, я не могла оставить новый сайт, и вас, без этого чудесного рецепта. В этот раз мы с вами приготовим торт и сделаем минималистичный праздничный декор к Рождественскому или Новогоднему столу.
Давайте договоримся, рецепт сохраняйте сразу ))
И ещё, прежде чем приступать, я советую прочитать рецепт, а не «Я по ходу дела» .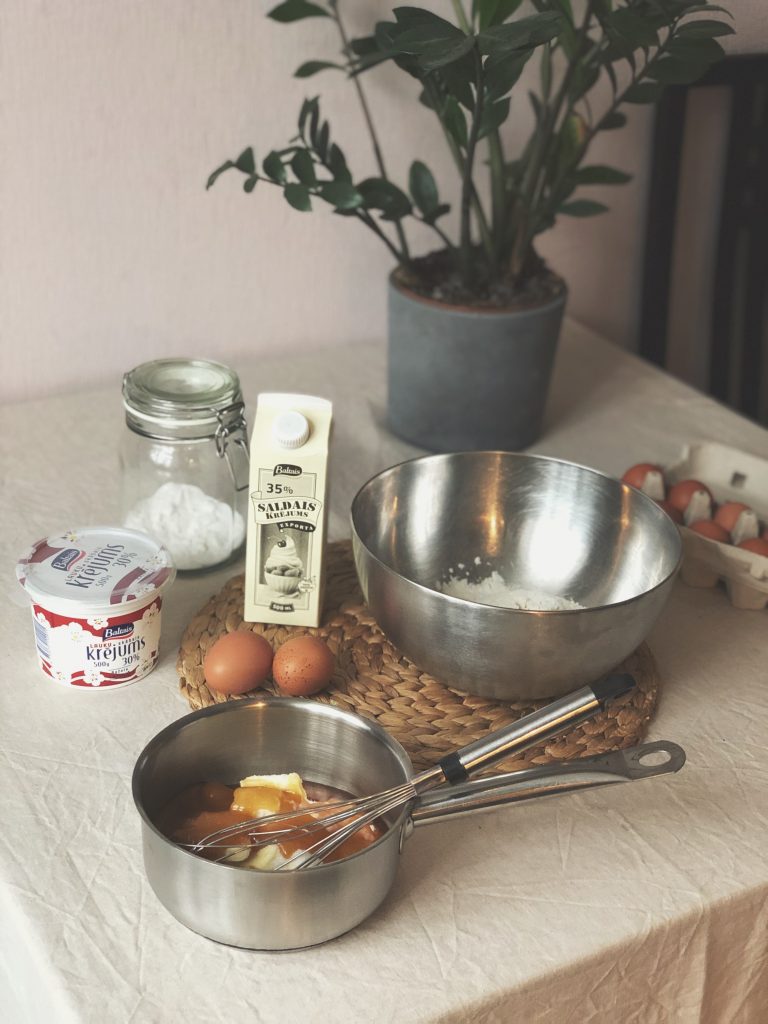 Я помню, прошлый рецепт я описывала в мельчайших подробностях, с маленькими нюансами про мёд, как лучше подготовиться к своему первому торту, и робко впускала вас в свои мысли, по поводу десертов.
Это был мой первый рецепт, который я показала. С тех пор прошло много времени и этот рецепт будет более простым в подаче.
Но главное не это, главное — он будет таким же божественным.
В любом приготовлении десерта очень важно заранее отвесить и заготовить все ингредиенты, чтобы в момент, когда они нам понадобятся, мы бы не суетились по кухне, в поисках нужного.
В глубокую чашу отвешиваем муку.
2 яйца разбиваем и перемешиваем.
В сотейник с толстым дном, смешайте масло, мёд и сахар. Наличие толстого дня у сотейника — важно, иначе все пригорит.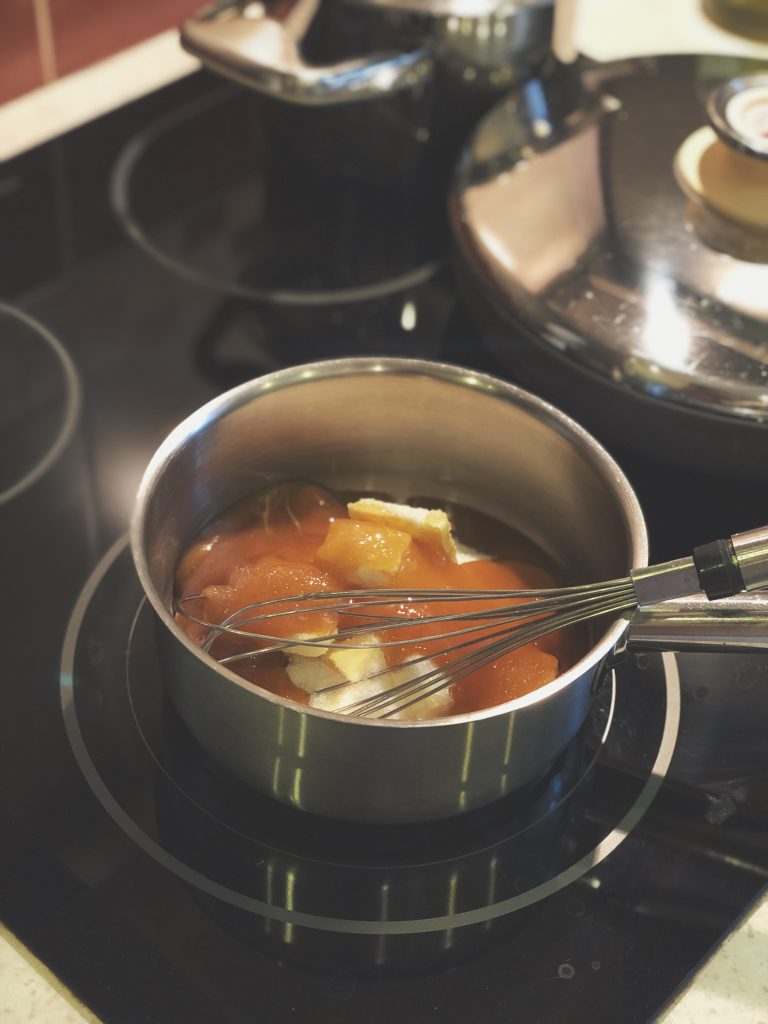 Нагреваем массу до полного растворения сахара, на маленьком огне, никуда не спешите.
Как только сахар растворился, добавляем чайную ложку соды, и очень активно мешаем нашу заготовку, тут вы увеличиваете огонь, и не на секунду не отходите от кастрюли . Вы заметите, что ваша заготовка начнет увеличиваться в объеме, появятся пузырьки, заметите более янтарный цвет. Тут так, я мешаю до тех пор, пока не появится «мой» янтарный цвет. Думаю, что вы замечали, что в продажах есть медовые торты, разных оттенков, так вот, это просто не долго мешали и мало пекли ))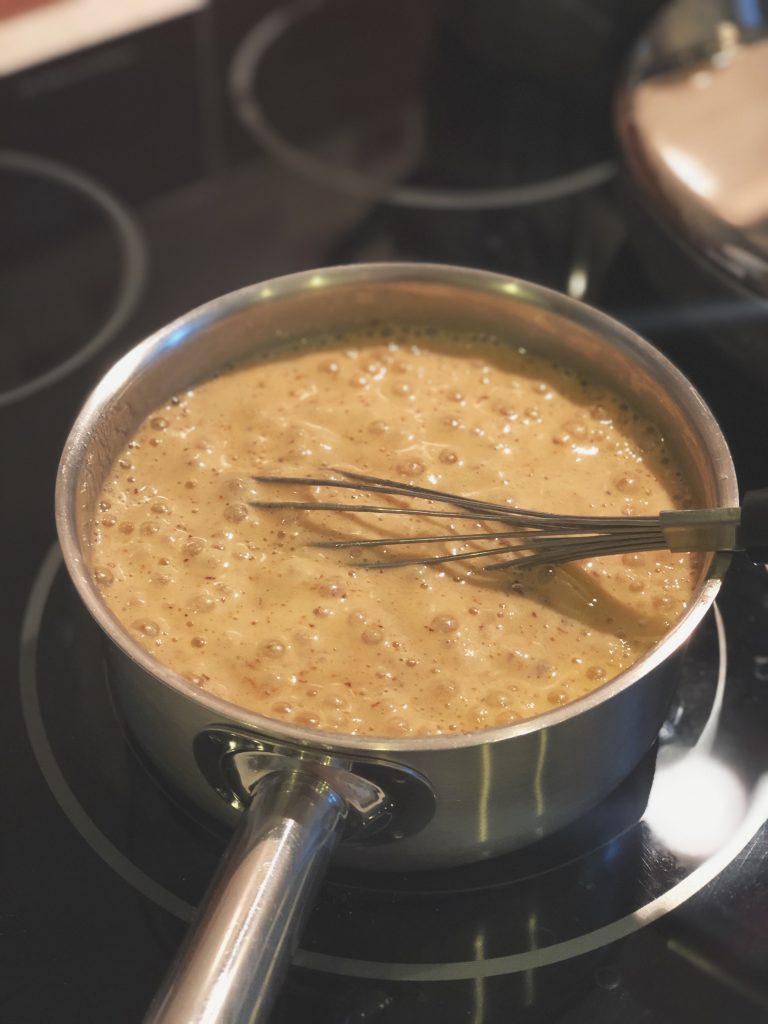 Как только вы получили нужный цвет, не переставая мешать, вы начинаете вливать яйца ( тут огонь можно выключать ). И мешаем , очень активно, до тех пор, пока все яйца не будут добавлены. Наша заготовка станет более жидкой.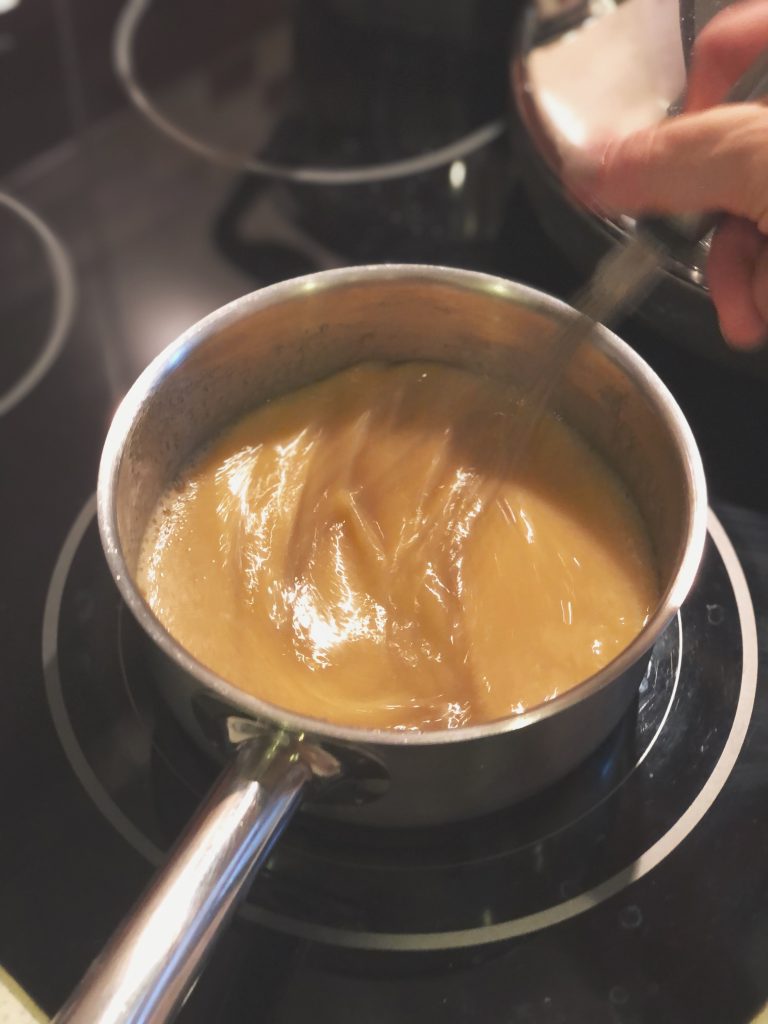 Теперь добавляем в нашу заготовку муку и перемешиваем лопаткой до однородной массы. Накрываем пищевой пленкой «в контакт» ( это когда пленка разгибается до теста), и оставляем «отдыхать на пару часов.
Вы можете заметить, что тесто слишком жидкое, не добавляйте больше муки, пожалуйста, оно застынет и все будет хорошо.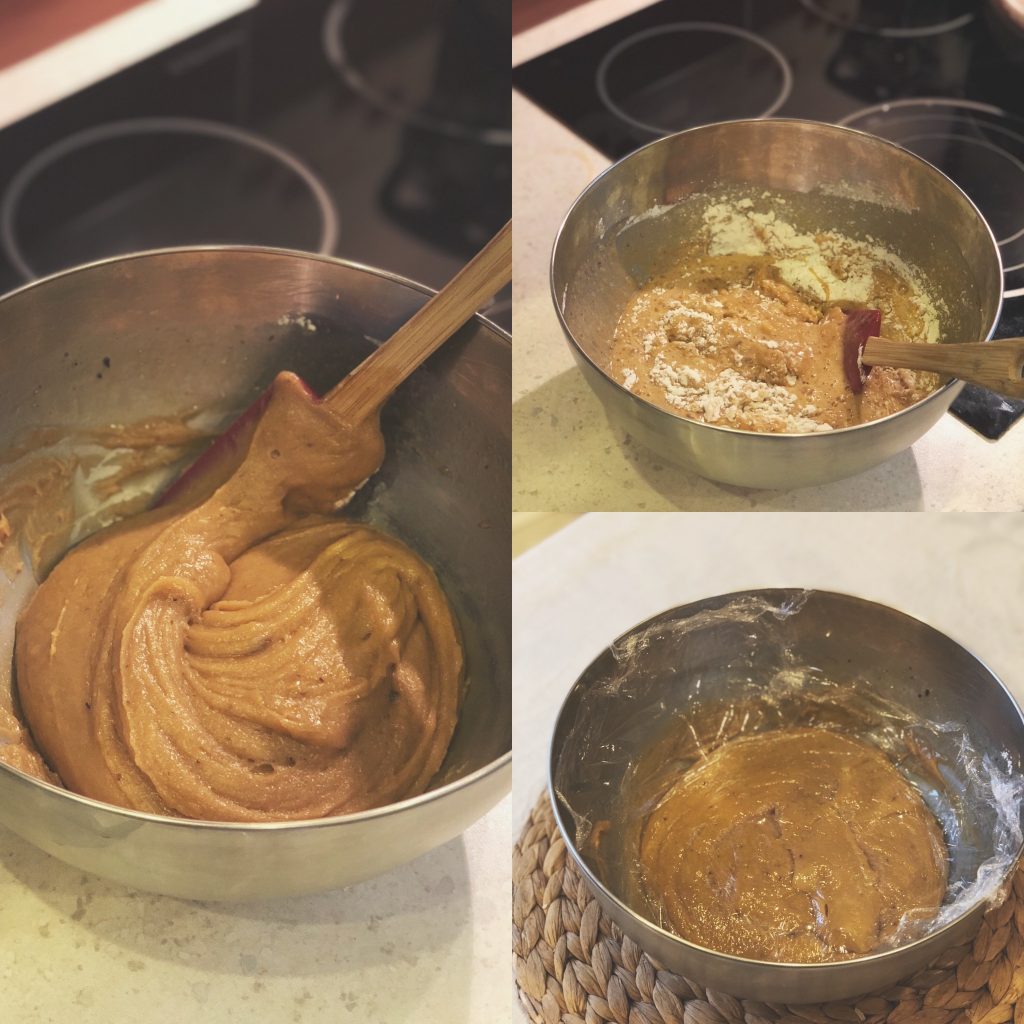 Остывшее тесто катаем в шарики. У меня получились по 65г.
Я заранее заготавливаю листы бумаги для выпечки, а раскатываю все шарики сразу, складываю стопкой и выпекаю один за другим . Не забывайте, каждый корж «потыкать» вилкой. Я использую диаметр кольца 22 см.
Духовку нагреваем до 180 градусов и выпекаем по 5 минут каждый корж.
Не забывайте, что каждая духовка разная, и возможно вашей, понадобится на минуту больше или меньше.
Один корж я раскатала чуть толще других и с помощью формочки для теста (сначала брала формочку для пластилина, которую позаимствовала у маленькой Вари), вырезала звездочки, для нашего с вами праздничного декора.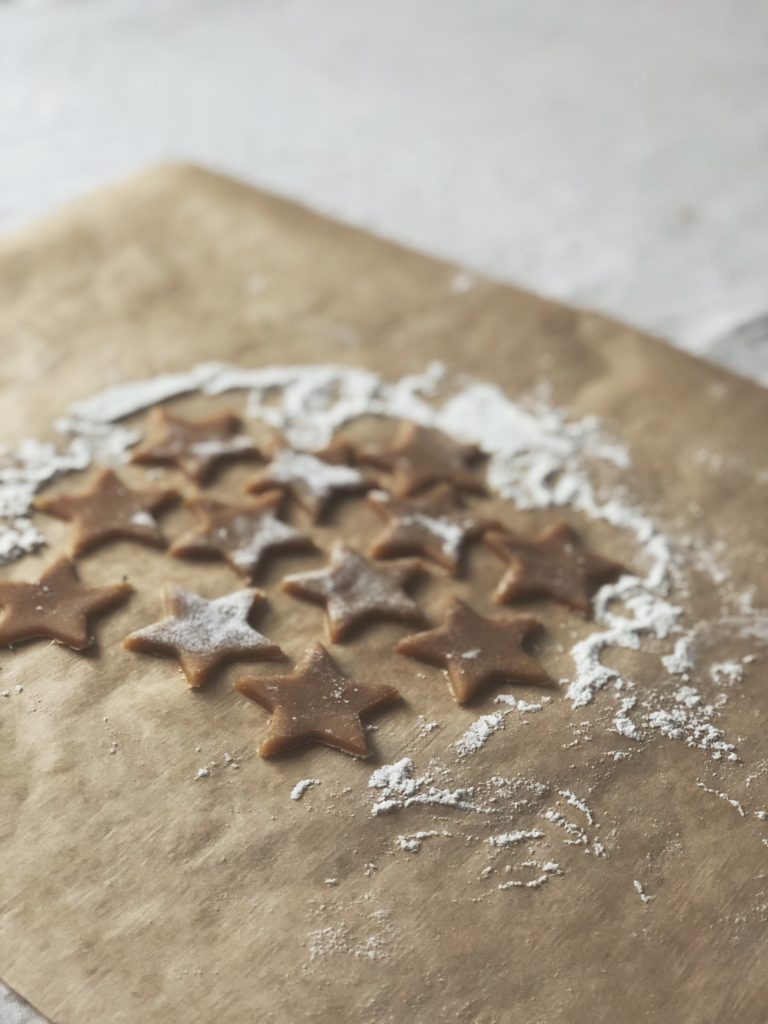 Готовим крем.
Наливаем в глубокую чашу сливки и добавляем сахар. Начинаем активно взбивать, пока сливки не дойдут до полу взбитого состояния ( мягкие пики). Они должны увеличиться в 3-5 раз, стать воздушными, загустеть, но никак не свернуться.
После, вы добавляете жирную сметану и лопаткой перемешиваете до полного объединения.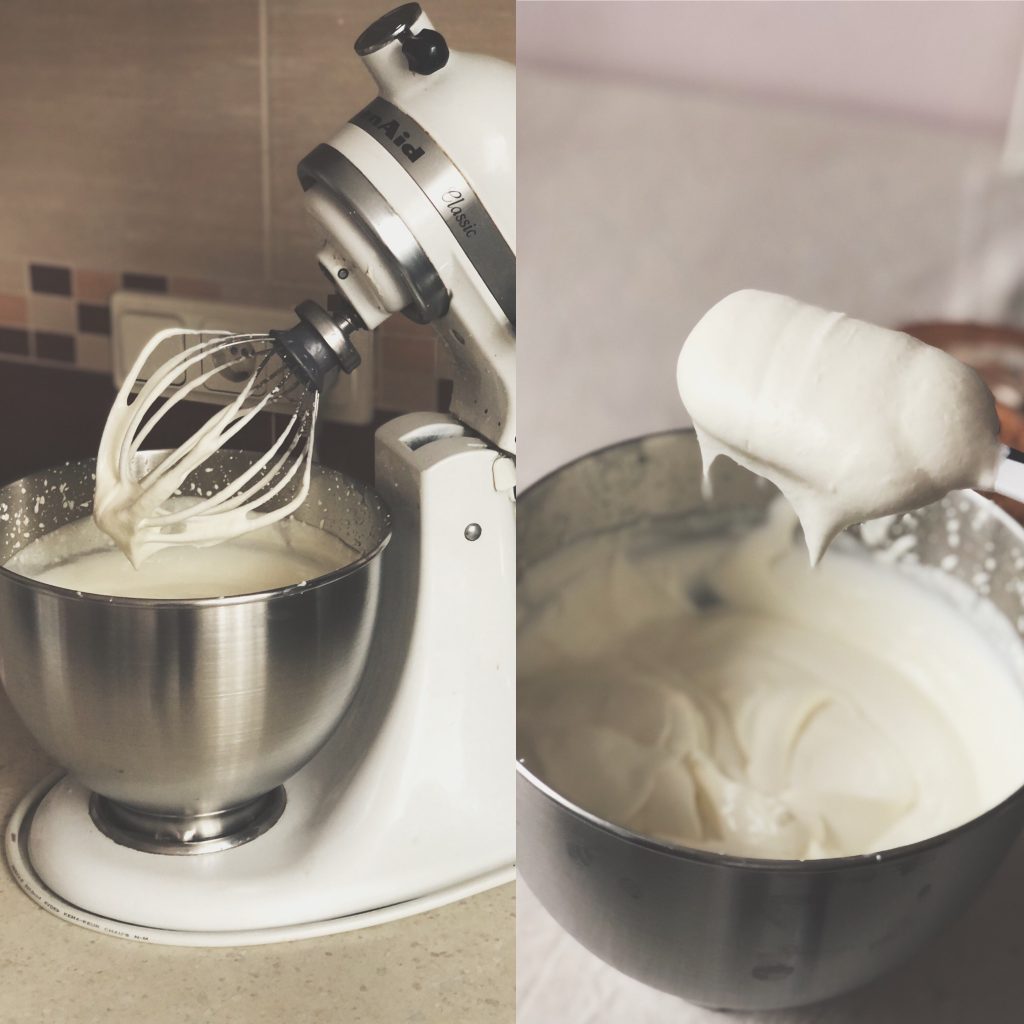 Смазываем наши коржи кремом. Правил нет, но можно ориентироваться, что толщина крема равна толщине торта. Не забывайте смазывать края торта.
После того как вы сложили торт, отправляем его в холодильник на 5 часов минимум, а лучше на всю ночь.
Помните я оставляла обрезки от коржей, когда их вырезала. Так вот, их мы с вами измельчим, и посыпем наш торт по краям, оставив центр не тронутым.
Я решила украсить торт минималистично и празднично, на мой вкус. Но вы все знаете, что дать волю своей фантазии, обязательно стоит .
Для декора я буду использовать медовые коржи в виде звёздочек и веточки розмарина.
Вот что у меня получилось.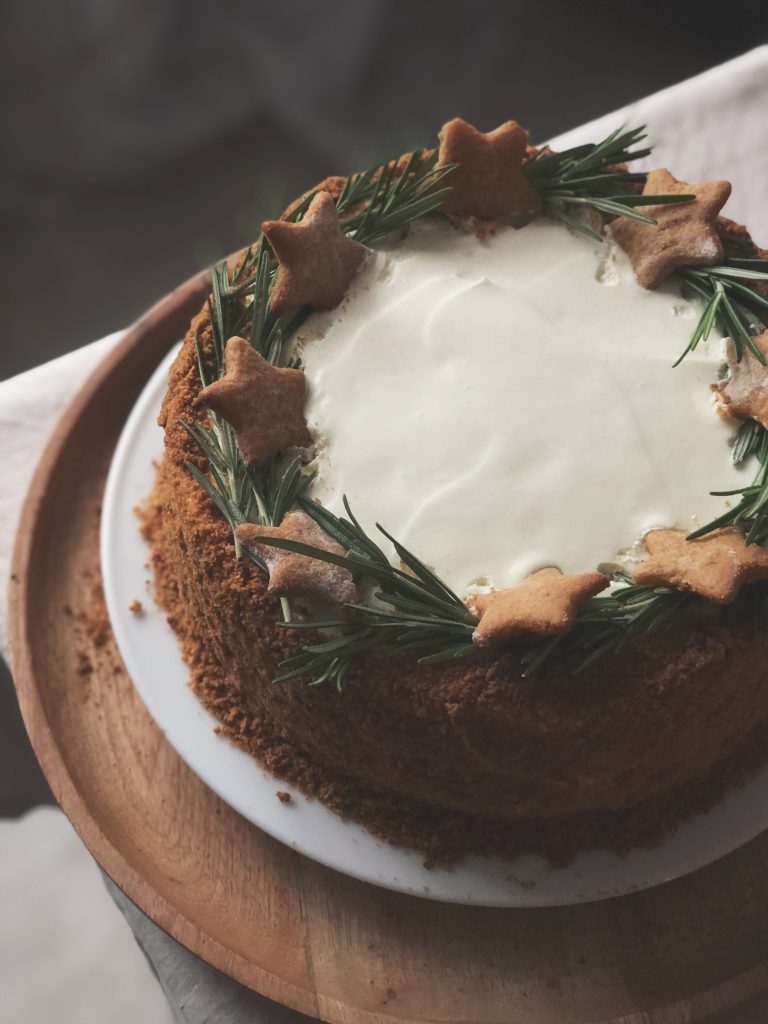 Надеюсь, вам понравился рецепт, и вы обязательно приготовите его дома и поделитесь со мной своими результатами.
Если у вас есть вопросы, смело пишите сюда или в Инстаграм @brainwasholly / @imbir_food_stories